Congratulations on taking the next step in your professional development.
As industry leaders, our consultants offer quality Waste Management Facility Operator Training for landfill and transfer station operators in Alabama, North Carolina, South Carolina (through DHEC), and Virginia. With the benefit of more than 30 years of experience in this field, we are uniquely qualified to instruct as we not only teach landfill operations courses throughout the southeast, but serve as consultants to the solid waste industry every day. Our courses are recognized nationally for fulfilling continuing education requirements for current operators.
​Our courses cover everything from permits to equipment to regulatory compliance, giving our attendees real-world experience that will help you increase safety, protect the environment, and be fiscally savvy. Responding to demand, we have developed programs to meet the immediate needs of our clients.
Find a class in your state
"Excellent. I felt very prepared for the exam. The instructor was clear, patient, and helped those lacking in math skills with respect and encouragement. I especially liked the way the course was organized to work us through the regulations."
"I learned more about solid waste in two days than in years on the job."
"Good dialogue. Excellent insight on trends and developments."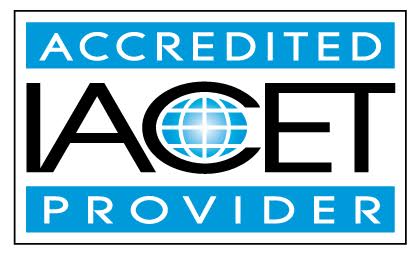 The International Association for Continuing Education and Training is a non-profit association dedicated to quality continuing education and training programs. IACET's mission is to promote and enhance quality in continuing education and training through research, education, and the development and continuous improvement of IACET criteria, principles, and standards.
IACET approves education providers that meet strict continuing education guidelines originally created in 1968 and most recently updated in 2007. IACET recognition is the standard learners seek for quality when they choose a continuing education and training provider. The ANSI/IACET 1-2007 Standard is the core of thousands of educational programs worldwide.
By researching a program's performance and commitment to standards in addition to seeking the most relevant content for your professional needs, your investment in your own professional and personal development will yield high returns in the future.
SIGN UP
to be notified of upcoming training opportunities in your state.